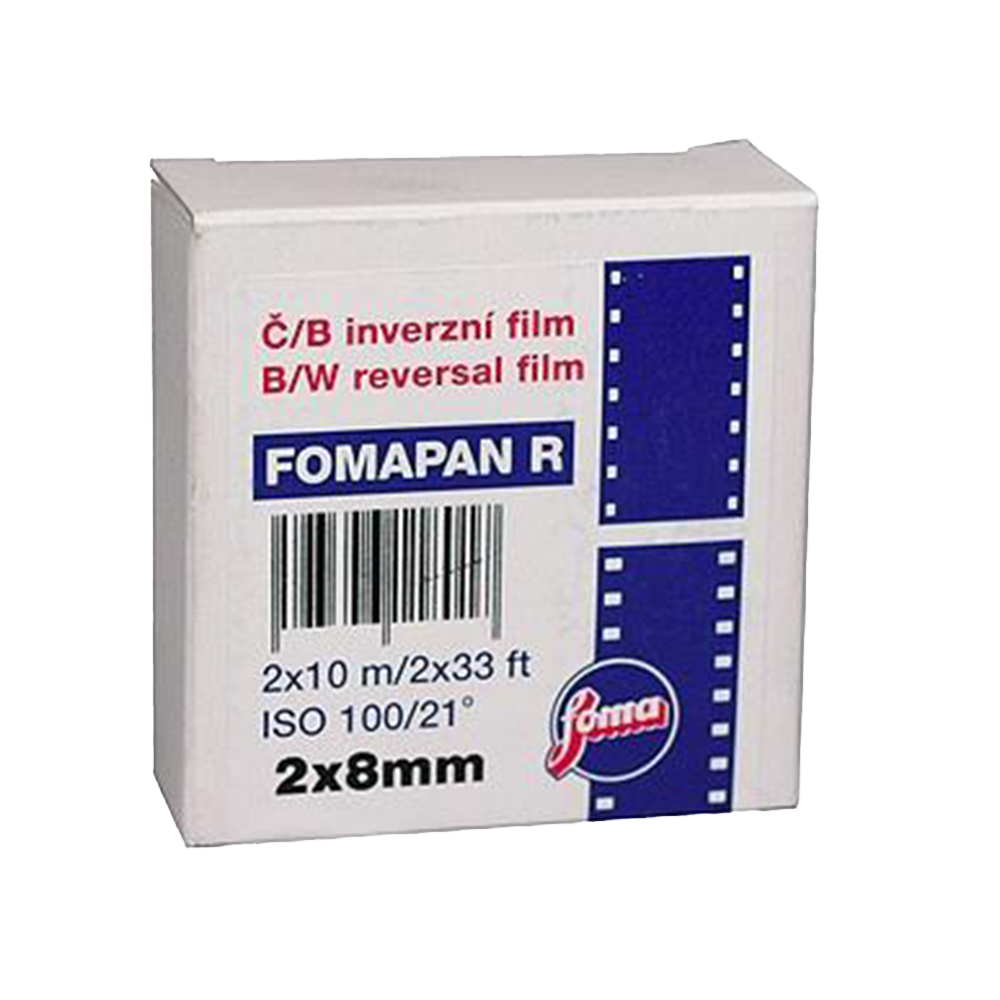 About this film
Fomapan R 100 is a panchromatic sensitized black and white reversal film intended for taking black and white transparencies and/or making movies. It is distinguished by very fine grain, high resolving power and contour sharpness, and higher contrast.
The spectral sensitization of Fomapan R 100 is designed for to true transfer color tones into the gray scale when exposed in daylight and simultaneously to make full use of the film speed when exposed in artificial light. Due to a very efficient antihalo layer, situated between the base and emulsion layers, the film features very good resolving power and high contour sharpness.The antihalo layer will decolorize during processing.
This film is standard 8mm film, also know as regular 8 film format or double 8. On the first pass though the camera, the film is exposed only along half of its width. When the first pass is complete, the operator opens the camera and flips and swaps the spools. The same film is exposed along its other edge. After the film is developed, the processor splits it down the middle resulting in two lengths of 8mm film (double 8mm), single perforated on each side.
Features
True Black and White Reversal Film
2x8 mm standard /10 meter roll film
Frame size 4.8mm x 3.5mm and 1 meter contains 264 pictures
Not on reels intended for cassettes
Not for Super 8 cartridge cameras
Resolving Power = 115 lines per mm
Granularity (RMS) = 13,0
Please note, Richard Photo Lab does not develop this film type.
Choosing a selection results in a full page refresh.
Opens in a new window.