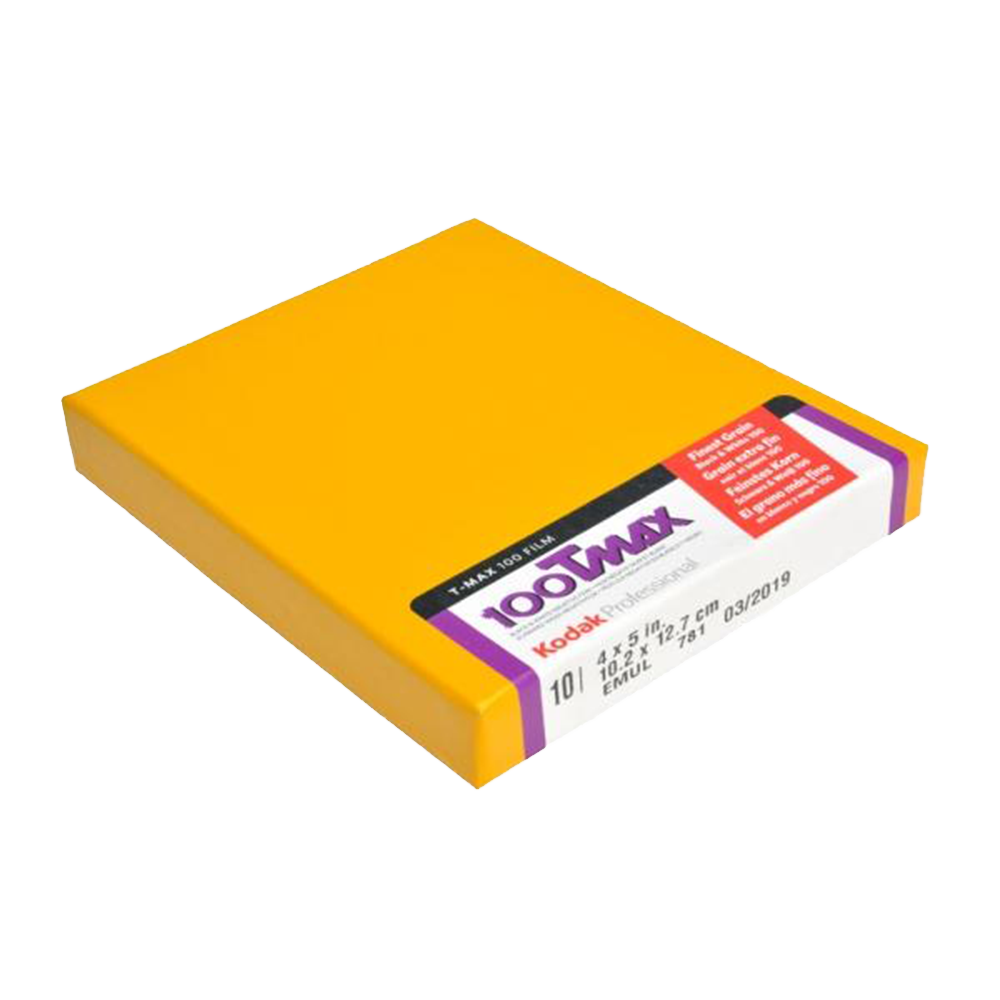 About this product
The world's finest grained 100-speed black-and-white film!
Kodak Professional T-Max ISO 100 TMX is a continuous-tone panchromatic black and white negative film for general outdoor and indoor photography. It is especially useful for detailed subjects when you need maximum image quality.
This film features medium speed (ISO 100/21° in most developers), extremely high sharpness, extremely fine grain, and very high resolving power. It allows a very high degree of enlargement.
Specifications:
Traditional Black and White film
100 ISO/ASA
4x5 Sheet Size
10 Sheet Pack

Features:
Kodak T-Grain Emulsion: The world's finest grain 100-Speed B&W film.
Extremely High Sharpness: Maintains subject detail at higher degrees of magnification than conventional films.
Very high resolving power (Optimal for enlargement)
Expanded (Wide) Exposure Latitude: Greater "forgiveness" with overexposure errors, better highlight separation.
A maximum pushability to EI 1600
Improved Reciprocity Failure: Less compensation required than with conventional films.
Choosing a selection results in a full page refresh.
Opens in a new window.