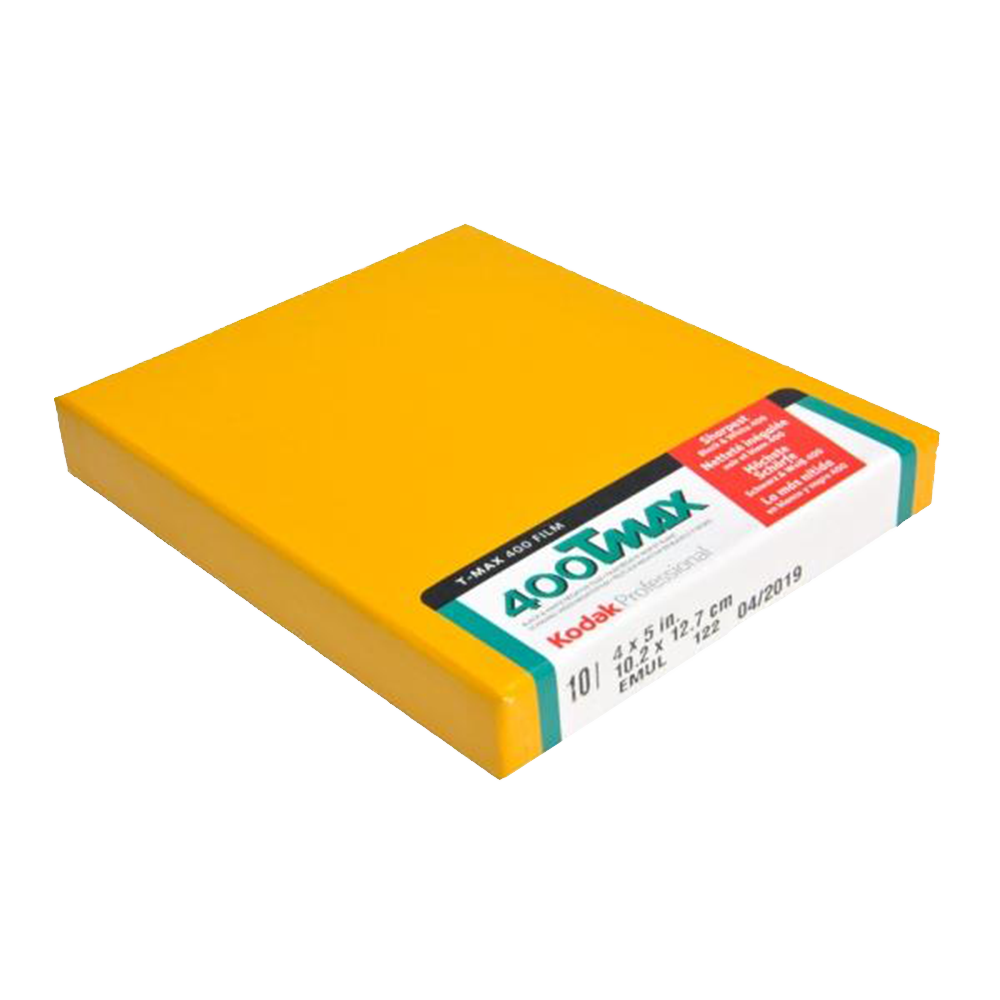 About this product
The sharpest, finest-grained 400-speed black-and-white film in the world!
Kodak Professional T-Max 400 is a fast speed continuous-tone panchromatic black-and-white negative film especially useful for photographing dimly lighted subjects or fast action, for extending flash distance range, and for photographing subjects that require good depth of field and fast shutter speeds with maximum image quality for the film speed.
T-Max 400 film has a high efficiency, multi-zone T-Grain emulsions, and raises the bar for 400 speed black and white film performance. T-Max 400 has fine grain, high sharpness and delivers , a level of clarity previously only achievable from a 100-speed film.
Specifications:
Traditional Black and White film
100 ISO/ASA
4x5 Sheet Size
10 Sheet Pack

Features:
Kodak T-Grain Emulsion: Allows films with extremely fine grain to be made faster.
Improved Sharpness: Maintains clear detail in prints at high degrees of magnification.
Expanded exposure latitude: Greater forgiveness with overexposure errors.
Improved reciprocity at long and short exposure times: Less compensation required.
Choosing a selection results in a full page refresh.
Opens in a new window.