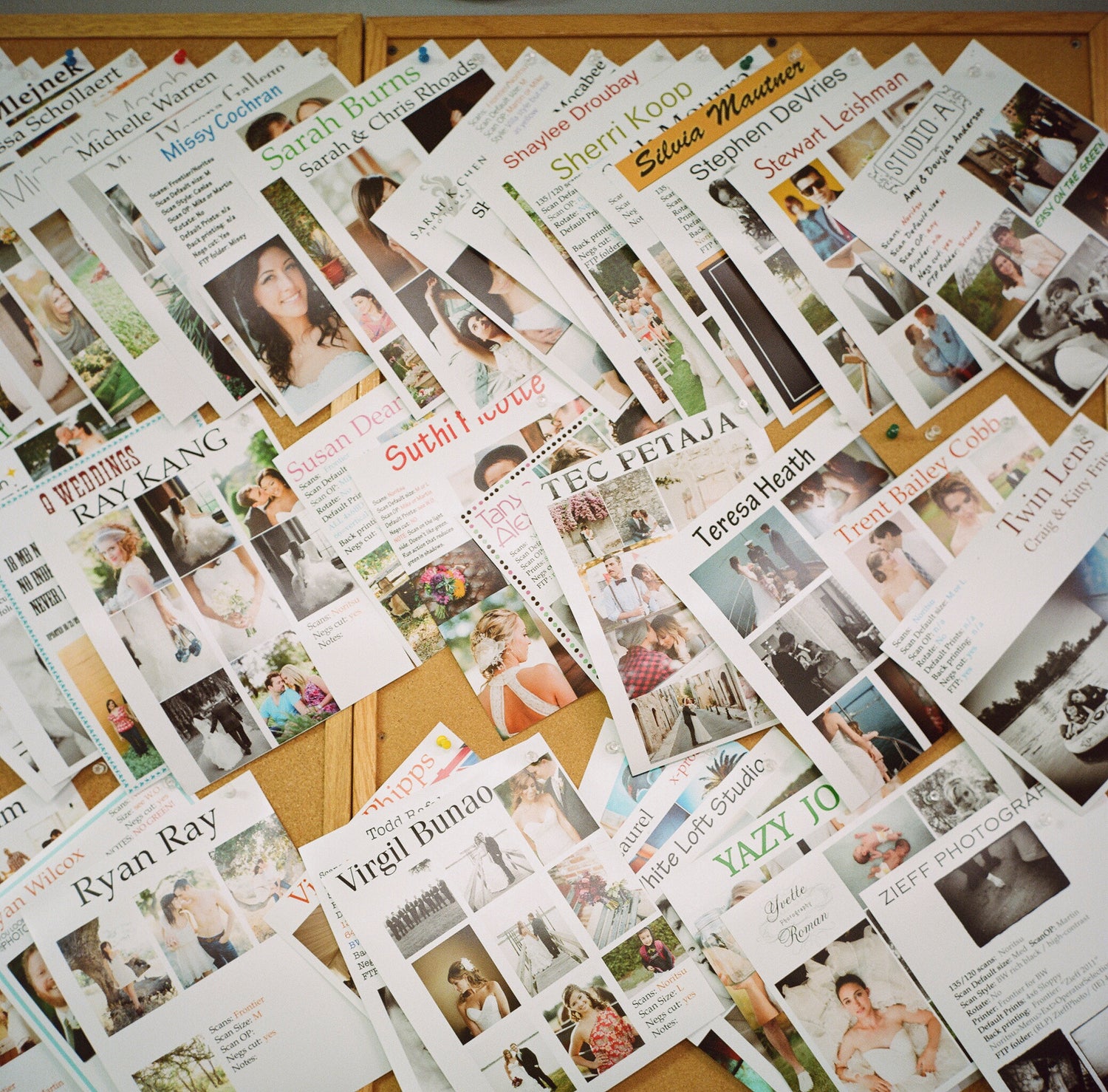 Take your business to the next level.
Richard offers a premium service to professional film and hybrid photogs—the Richard Color PAC (or, Personal Account Consultation). Ready to get started?
What is the Richard Color PAC?
This one-of-a-kind resource consists of two major components: a
customized color profile for your film scans and in-depth personal
business consulting.
What does the Richard Color PAC help photographers with?
Your Art

Picture-perfect film photos are a combo of the right shooting methods and scanning methods. We'll master the minutia of color together to find the formula that fits you best.

Your Business

Your success is our success! Plan for long-term profitability and growth by consulting with veterans who know your industry—we've seen it all and know what works (and what doesn't).

Your Brand

Every frame should reflect a look that is uniquely and recognizably "you". Consistency adds value to your work, builds trust with your clients, and positions you to charge luxury prices.
You Love the Lab

You've tested other labs. You've been working with Richard consistently for a while. Our skills fit your style & workflow and you're ready to make us your forever lab!

You've Found Your Sweet Spot

Have you narrowed down your favorite film stock, scanner, and aesthetic style? Done lots of exposure testing? If you're not absolutely solid in these areas, you can't get consistent scans—even with a color profile.

You've Tried Other Color Profiles

Trying out existing color profiles with Richard is an invaluable method to figure out the look you like. But you're still spending valuable time tweaking your images and you're ready to step away from the computer screen.

You're Ready for More

There's a solid foundation for your business, but you're ready to grow. Now you need a comprehensive analysis and consultation from someone who knows the business of your industry.

What is the Process?
1. Business Webinar

Learn how to avoid industry pitfalls, strategies for business growth, and the importance of marketing & branding.

2. Photo Homework

Fill out a detailed questionnaire about your work and style. Then gather examples of images that you love (and that you don't).

3. Strategy Session

Have a one-on-one consultation with our lab owner to discuss best practices for achieving your personal business goals.

4. Build Your Profile

Work directly with our General Manager to discuss your vision in detail, review the shooting variables that are affecting your scans, and create your color profile.

5. Refine the Results

Provide feedback to the lab on your first jobs scanned with your profile, and we'll work together to tweak the details.

6. Grow Together

You'll have unlimited access to our team to be your educational resource, professional advocate, and go-to support system for all things Richard.
Ready to grow your business, gain invaluable industry expertise, and ensure consistent image output?